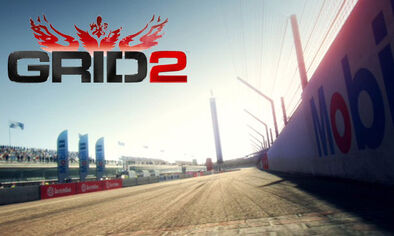 The IndyCar Pack, is a pre-order exclusive pack that contains the IndyCar Racing League into Grid 2 and adds two new routes to the famed Indianapolis Motor Speedway.
Added Features
Edit
The IndyCar Pack adds the DeltaWing IndyCar into Grid 2 which is used currently in the Indy Racing League. Aside from the car though, the pack will also add two new routes to the iconic Indianapolis Motor Speedway. Codemasters also confirmed that an exclusive online event will also appear for players with Xbox LIVE Gold or Playstation Network.
Ad blocker interference detected!
Wikia is a free-to-use site that makes money from advertising. We have a modified experience for viewers using ad blockers

Wikia is not accessible if you've made further modifications. Remove the custom ad blocker rule(s) and the page will load as expected.